As you can see i'm not a normal person when it comes to nail art lol. From all the japanese magazine scans i've collected i was more interested in trying one from
this
page. I really like it but i guess that Chile is not prepared for this because my mom didn't even understood why i used so many colours lol. Excuse my disgusting cuticles this time but i've had 0 time lately... i can't wait for the 17th to graduate from manicure class and have more free time.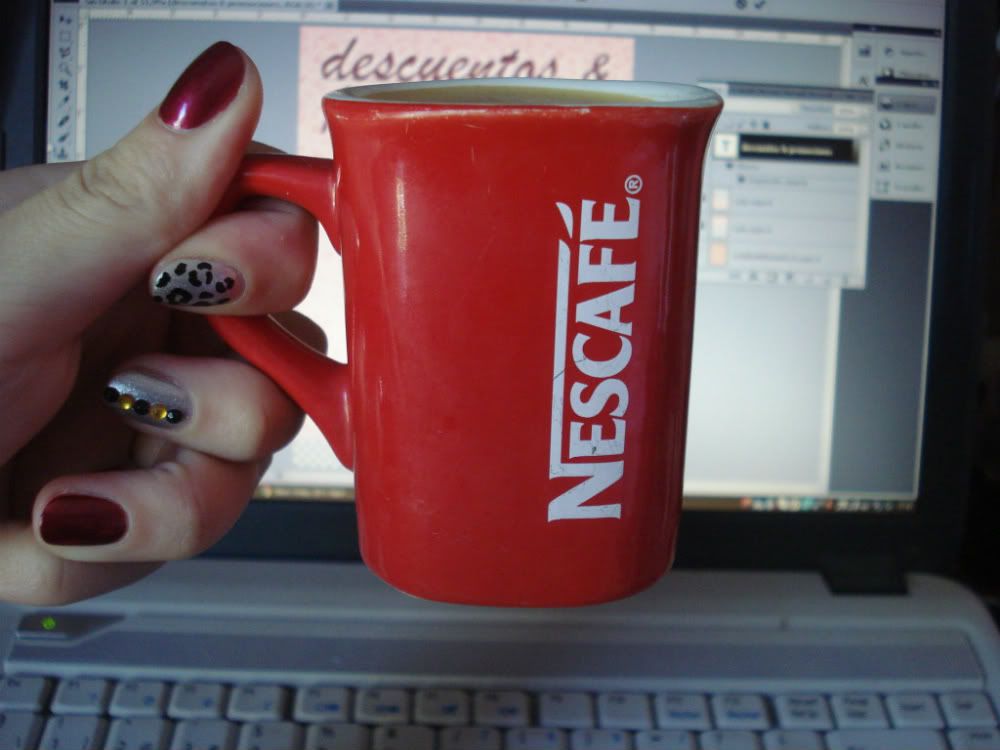 We exchanged some points at a local supermarket and got the new
Dolce Gusto Piccolo
. I've dreamed of having a Dolce Gusto since they came out but they're all so freaking expensive! Thank you supermarket and your amazing discount. In the picture i'm working on some things for my mini manicure business and enjoying a cup of lungo coffee ("large" espresso...
large
is the biggest lie that a product can tell you).
And to finish this off, here i'm "modeling" my super old Zara hoodie dress. I'm used to sweater dresses but i guess that this is the only hoodie dress i've seen in my life lol. I rarely wear it but every time i do i remember again how comfortable it is.