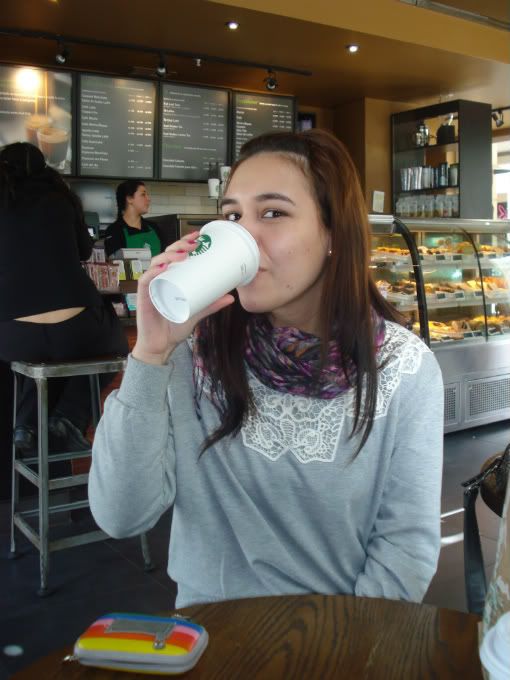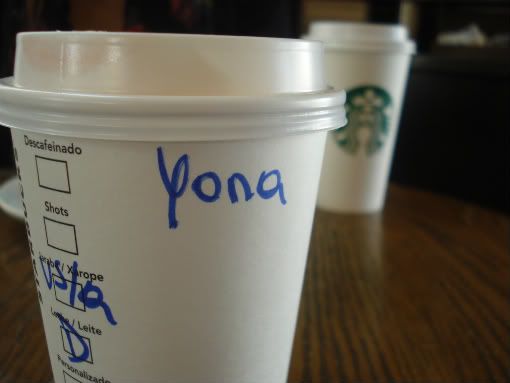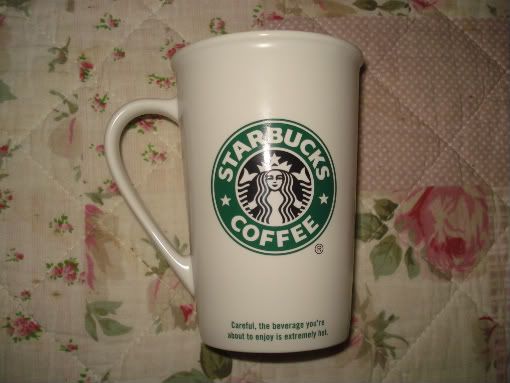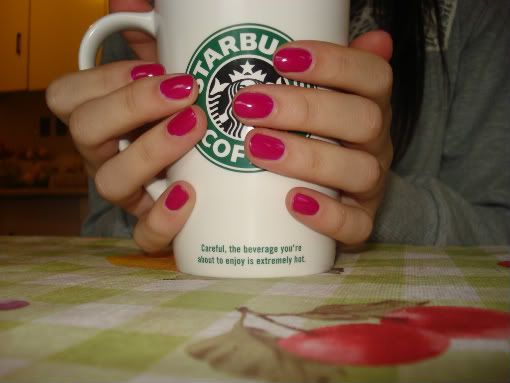 Nail Polish:
Essie - Perky Purple
Hola! I'm back! Well i wasn't gone for too long but in my mind i was because for this whole week i was totally into an art project for a contest and today it was finally finished and delivered. If you want to see it i posted a picture
here on twitter
(but i think it looks better IRL). So to celebrate my new "freedom" (i've always been free lol) i went to the mall with my friend Nadja and bought a couple of things i've been wanting for
ages
. First we have a new
wallet
! Yay! It has so much space inside (just what i needed), i love the colour and the fact that it's a little bit more "mature" than my
last one
. Perfect! I'll soon do another
what's in my wallet?
post to show you guys what i'll carry in it. And, last but not least, the prettiest
mug
ever sold at Starbucks! Since this coffee shop is in my city i've been lusting over this mug. It's looks just like the disposable cup and, even better, it has the old logo! :D And the last photo was a lame excuse to say that i'm loving (again) this Essie nail polish. I hope you all have an awesome weekend♥.