I wish you could stop it. Reason? Last saturday we had like a HUGE storm here and i was left without electricity for almost 3 days!!! You can't believe how bored i was and i couldn't even leave my house because it was so rainy and windy and all the streets seemed like a pool. Watch
this video
to see what i'm talking about.
The few hours of natural light we had i made a little nail art inspired by that awful rain. What else i could do without electricy? Between that and Scrabble, Monopoly and Pictureka i spend my boring Amish days.
Everything was painted by hand using nail art brushes. It took a long time to make but as you can see i had nothing better to do lol. Oh, btw, happy winter/summer depending on where you live :).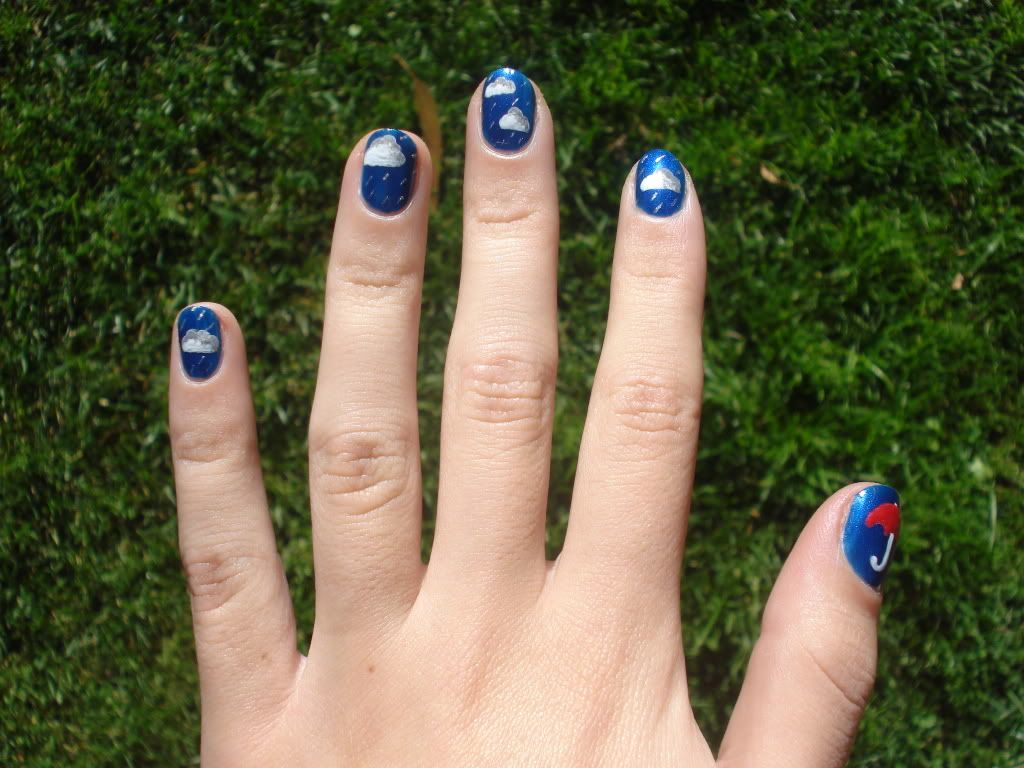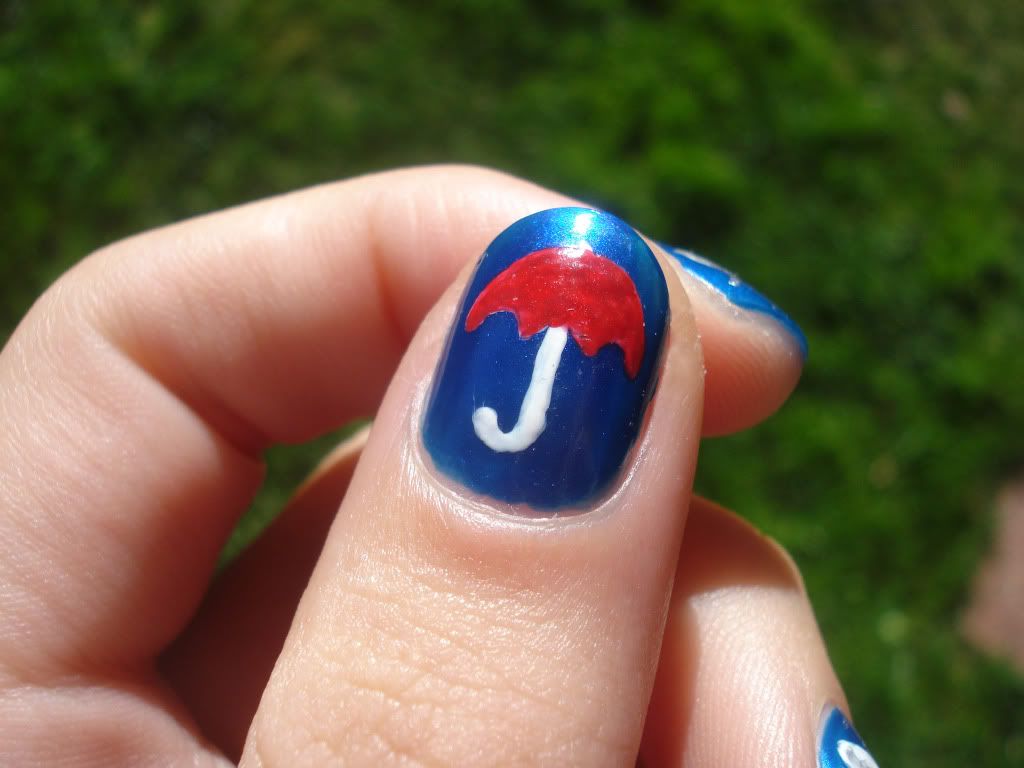 Base:

Sally Hansen - Blue It


Clouds:

White Nail Art Polish


Clouds Shadows:

Sally Hansen - Black Out


Umbrella:

Pamela Grant - Diva Red


Rain:

Florelle Silver nail polish