There exists something in Chile that is called
Feria de Artesanía
. It's hard to explain what they are and i don't know a good translation for that word but it's basically a place where you can find various stands were people sell a lot of things for a really cheap price. They aren't of a good quality and it's probable that you'll find half the world using the thing you bought there lol but sometimes that's what you're looking for. The most common things you can buy there are jewelry, piercings, scarfs & winter accesories, bags, handmade crafts, make up, etc. etc. Ok, with this explained, so that you guys know what they are the next time i talk about one lol, i'll show you a little haul of what i bought today :).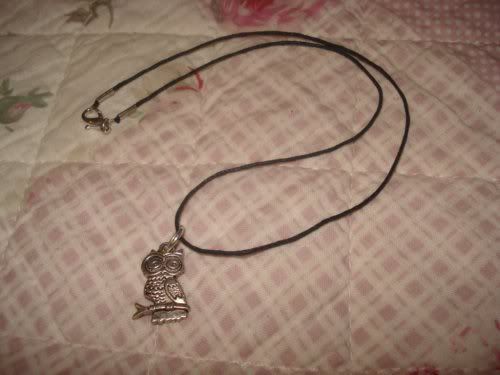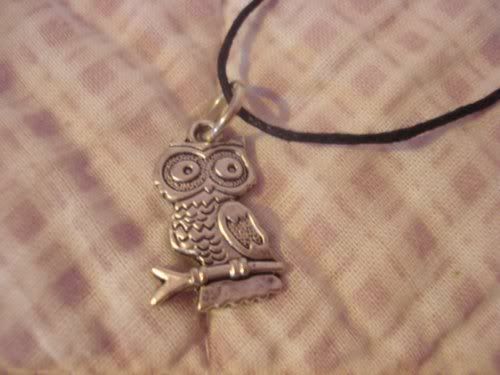 A short owl necklace. I love owls and it really annoys me that they're so popular right now lol. But i couldn't resist buying this since it cost like a dolar.



This was the kind of thing that you really like but you're never so sure of buying... until you ask the price and it frekin cheap! It's a ring btw :) i don't know if you can tell by the photo.



I spent like half an hour only looking at the necklaces because i couldn't choose which one to buy (i'll probably go back to buy a couple more). At last i choose this one with a tiny mirror (it works!) that has some beads and a crown hanging.