Hola! The last time i tried floral nails it was a complete mess. I have done them twice before and i definitely don't like them with white lineart (as you can see in
my third halloween nail art
from last year). But now i felt really inspired to try them again and even though they smudged pretty badly (i photoshoped these pictures
A LOT
lol) i kinda liked them. These may be like the ultimate spring nails... and it's autumn here! lol Well, let's say i like mixing seasons.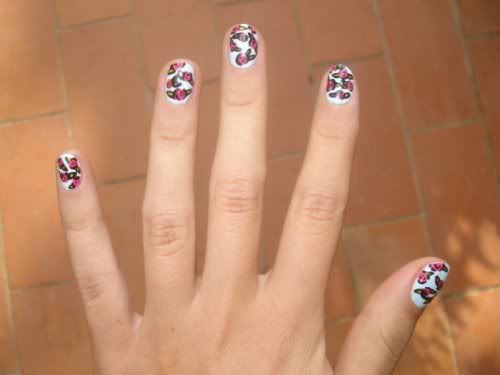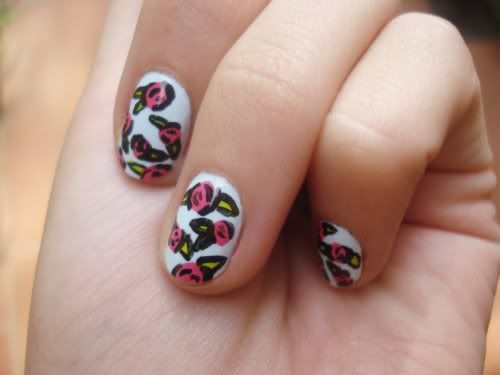 The base is really light sky blue i made and the pink is Laced Up from China Glaze. Next time i do a more elaborate design i'll try to take some picture to do some kinda of walkthough/tutorial.
p.s: this was originally posted yesterday but, as most of you may know, blogger had his period.