It's October! And what that means? Halloween manicures! Yay! I don't know if you followed me a year ago but i did 4 manicures for each week (i'm not linking the posts because blogger messed up the pictures but you can still find them in my
lookbook
) and this year i hope i can do a lot more! If you haven't guessed already Halloween is my favorite holiday even though in Chile it isn't a big thing but i love dressing up :). So enough blah blah, let's see the nails: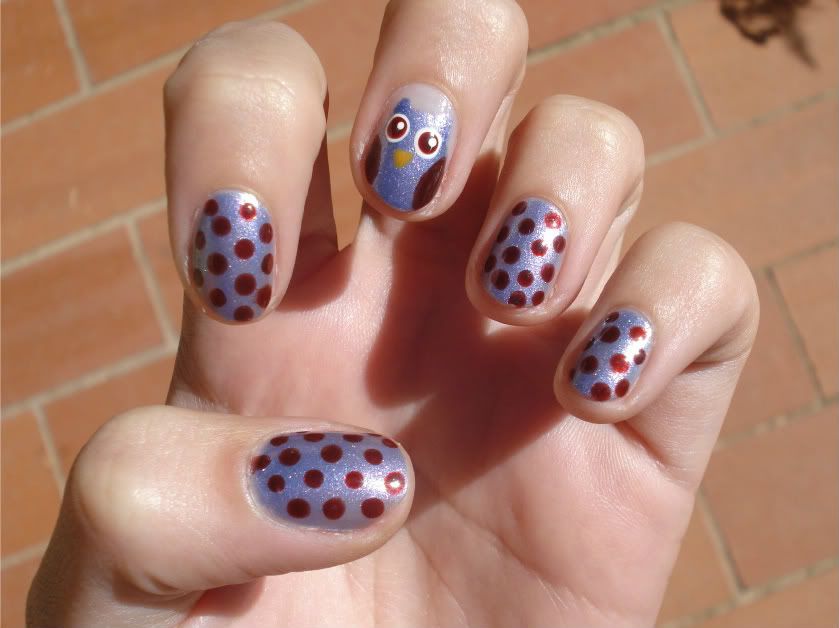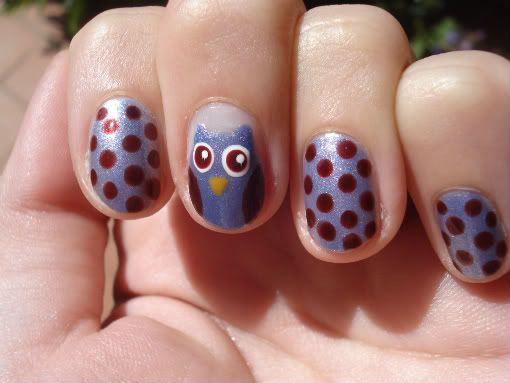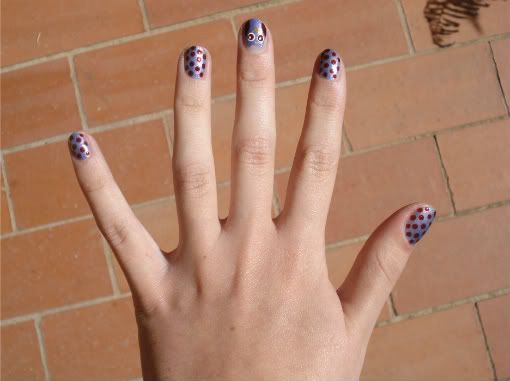 Purple: Revlon - Not So Blueberry | Brown: Maybelline Colorama - Chocolate
I don't get creative points here because i used
Cute Polish's tutorial
to do them. I love owls and it's a cute design to start with all the Halloween-ness. It smudged a little when i applied the top coat but if you have done dots then you know that it takes forever for them to dry. Stay tunned for more nail art and a couple of DIY toturials (i already have one ready and a lot of new ideas to try!).