Hola! Happy Easter everyone! I hope the Easter Beagle was nice and brought you all some yummy chocolates :). I'll start today's post by showing you my awesome Easter inspired manicure :). I recreated the ones i saw in
this image
and i was actually going to keep the dots in lilac (or lavender or whatever that colour is called in english lol) but when i applied the white i liked them more like this. I opted for bunnies instead of chicks because in Chile this holiday is more associated with bunnies and eggs. I can say that it's one of my favorite manicures so far :).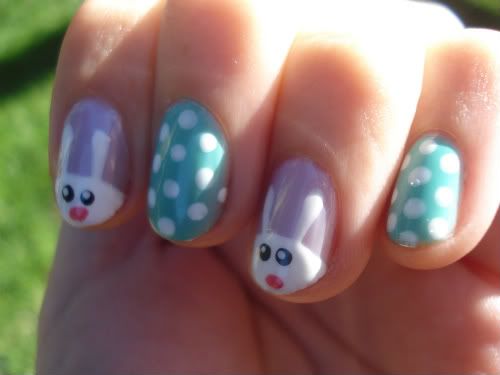 And it wouldn't be Easter without some chocolate :). I'm so happy that i was able to eat lots and lots of easter eggs because i couldn't last year (for a couple of sugar reasons) and i can tell you that i made up for that lol.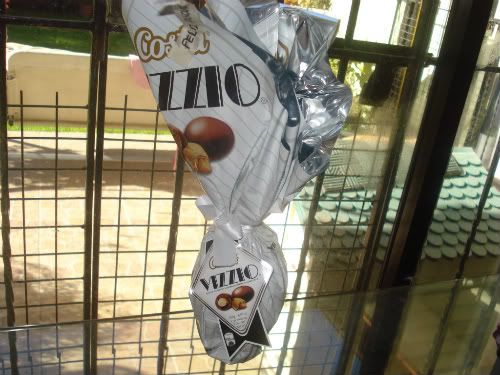 My mom gave me this Vizzio egg that was filled with chocolate covered almonds :p so yummy! She also gave me a little bag with egg shaped gummies and strawberry flavored eggs. Yeah, it seems like i'm 10 and not 22 lol.