Ok, i think this will be my last birthday related post lol. Because sadly you can't celebrate forever... birthdays should be a weekly thing. I'll show you now the nails i wore (wore sounds as if they were acrylic lol but no, they my own) last friday and monday.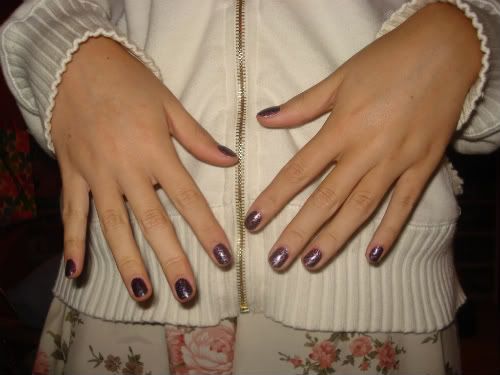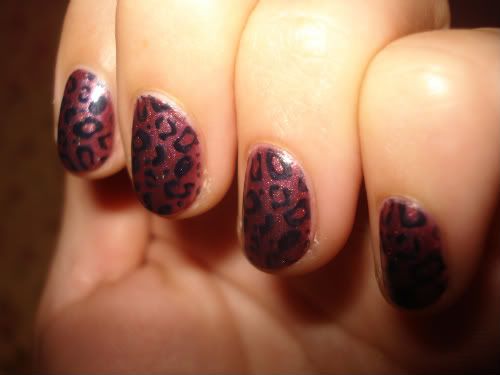 I took a couple of my "regular nail pictures" of my hand looking like a claw lol but all turned out blurry and i didn't notice before :S. Maybe it happened because i took them at night, idk. But well, i did this manicure to match my
dress
and
tights
for the "party" i had in my house last friday. I used my nameless petite OPI nail polish and a leopard konad stamp.
I went to buy a ring the other day and totally fell in love with this glittery polish. I was so cheap! lol It probably won't last a day... ok, that's such a lie because it's wednesday and it's still on my nails. I layered it over Sally Hansen's Black Out and tried to make gradient effect with the glitter but i don't think it worked right lol. If you want to try this i really recomend applying thin layers because i had an awful time while waiting for them to dry.