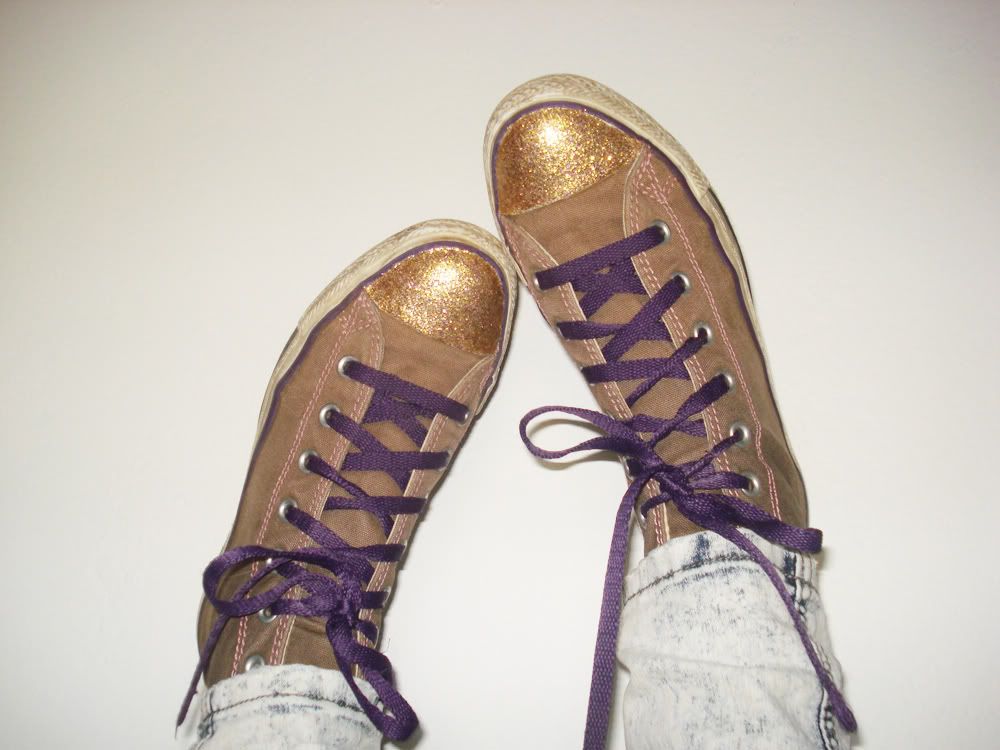 As all of my DIY tutorials and projects this one has a story lol. As a weird teenager i let a friend write a very lovely and nice frase on my converse:
FUCK YOU!
I feel that i was a completely different person back then lol. Like 2 years ago i stopped using them because it seems that Sharpies are VERY good markers and i could never get them off. After seeing a couple of pictures of
pretty sneakers
i decided to try saving these ones (i wasn't using them so i couldn't make it worse). You can also add this how-to to your favorites
here
at my
Cut Out + Keep account
.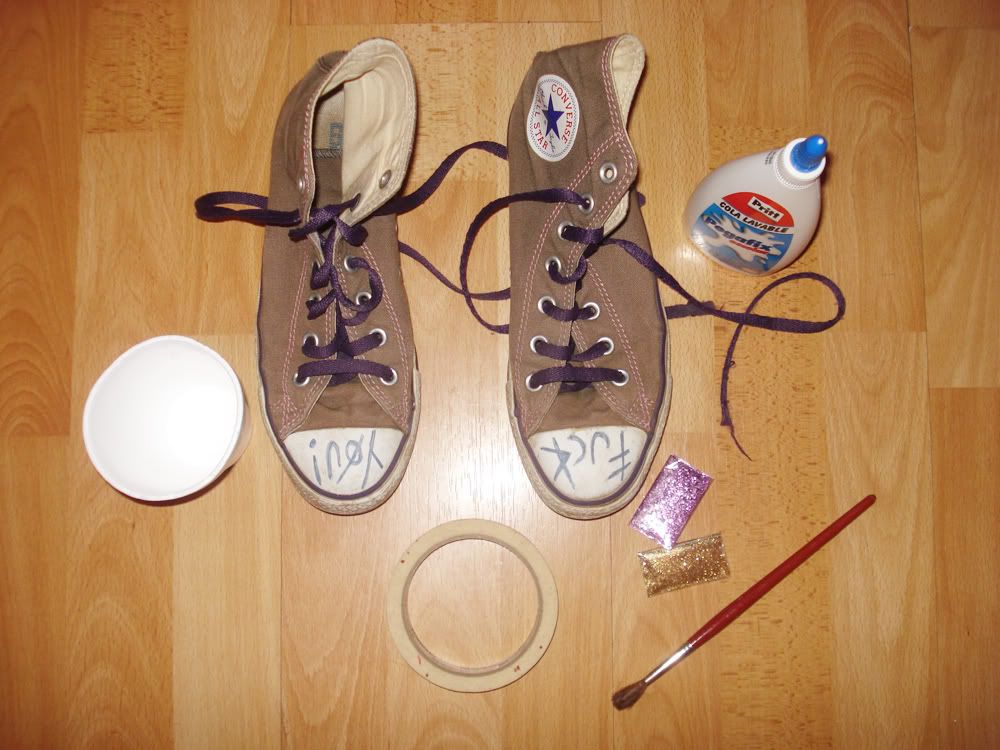 What we'll need:

Sneakers

Plastic cup

Brush

Glue

Masking tape

Glitter (as many colours as you wish)

Cutting knife (not in picture)
01.
Take your crappy sneakers and clean them as much as you can. Yeah, i cleaned mine lol they're really old so there wasn't much i could for them. Tip: acetone or nail polish remover works very well for those difficult spots.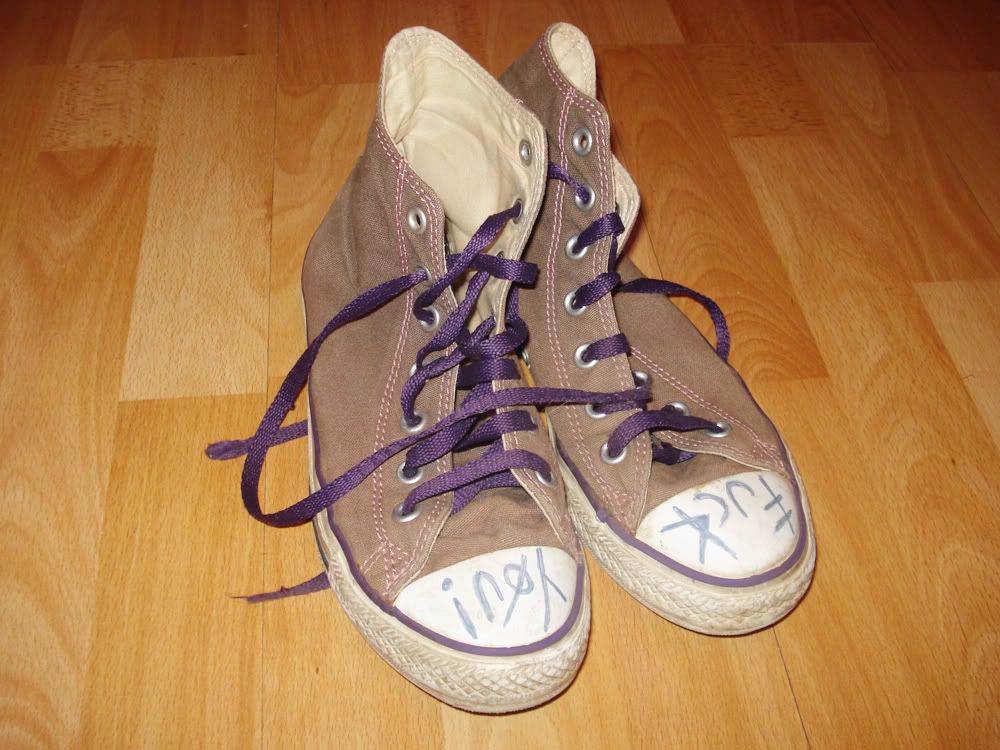 02.
Masking tape all the border of the sneaker you want to glitter. Even if we're really careful it can get messy.
03.
Mix well in your cup the glitter and glue. I used the whole package of gold and like half of the pink one. Have fun and mix the colours you want to match or contrast the ones on your shoes.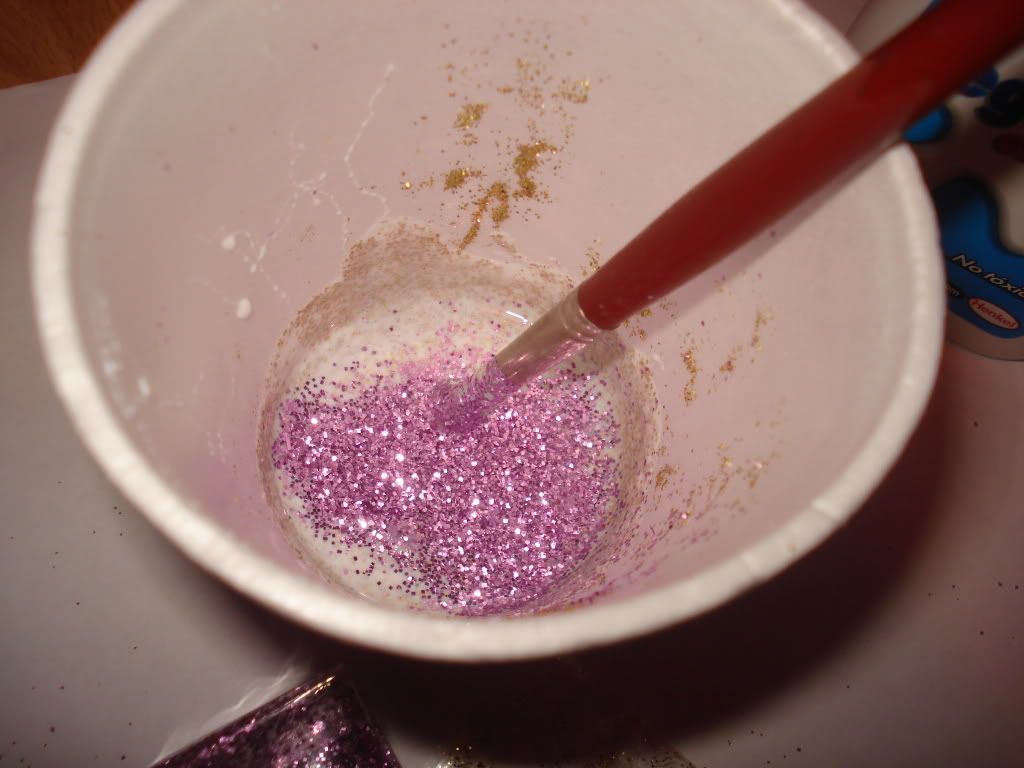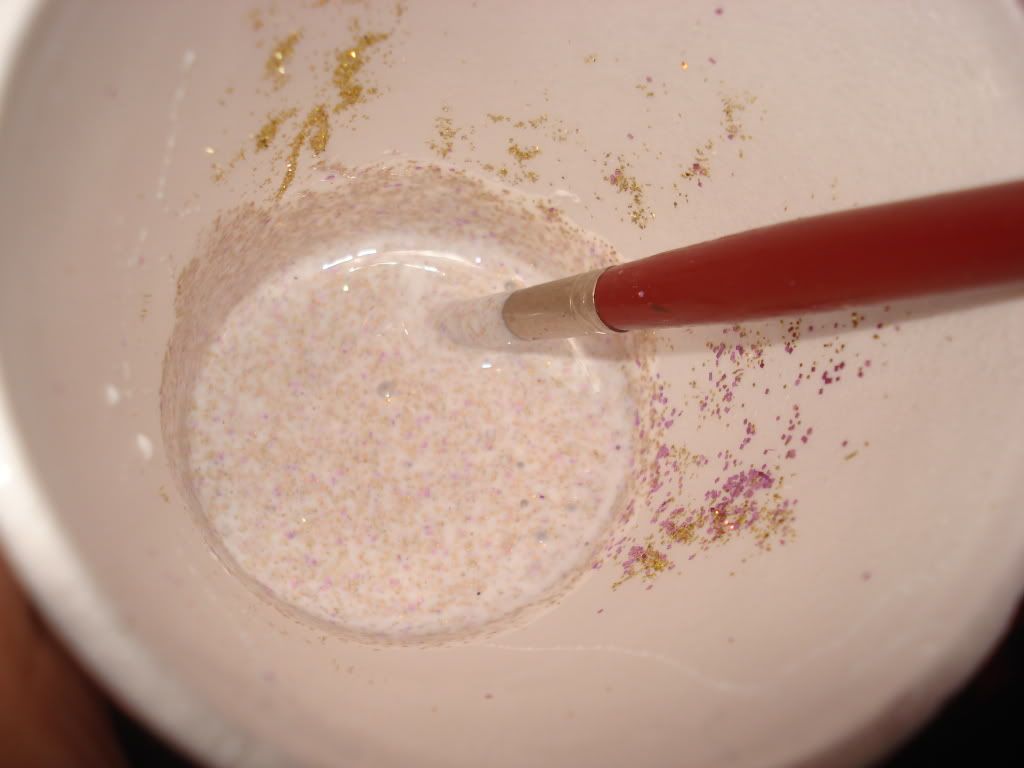 04.
Paint or glue or whatever your sneaker. Make sure that it's a thin layer because it's better to add a lot of thin layers rather one too thick that will probably never dry.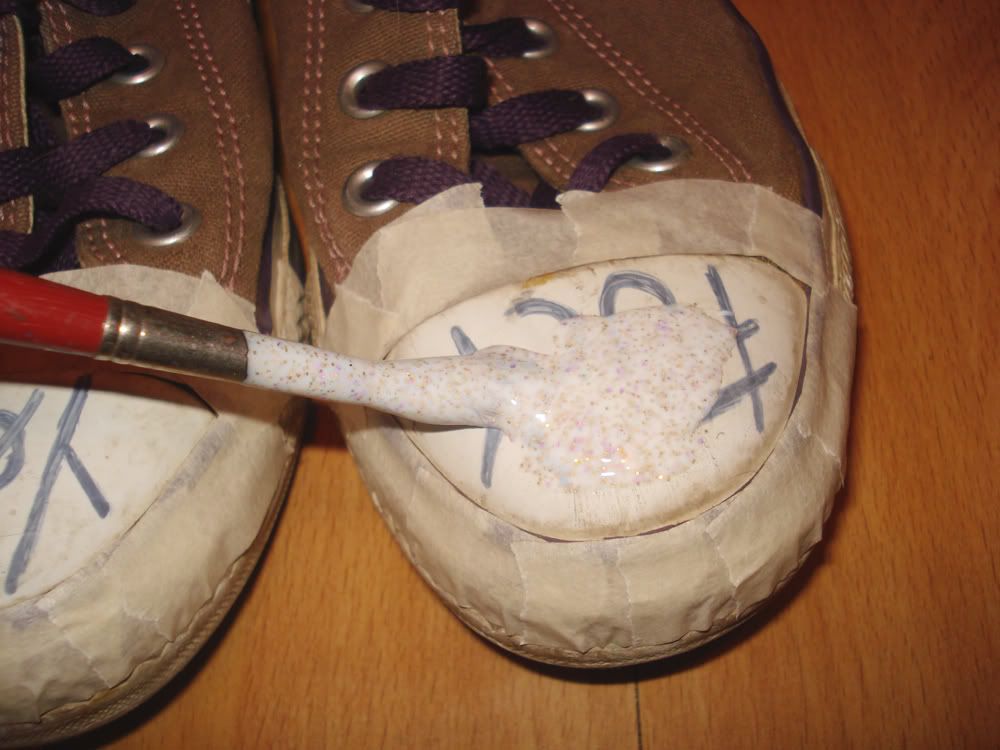 05.
Wait for it to dry (make it faster by placing them near a heater). When it's COMPLETELY dried you can add the next layer. Use as much as you need to get the glitter effect you want. I lost count of my layers but i used probably like 6.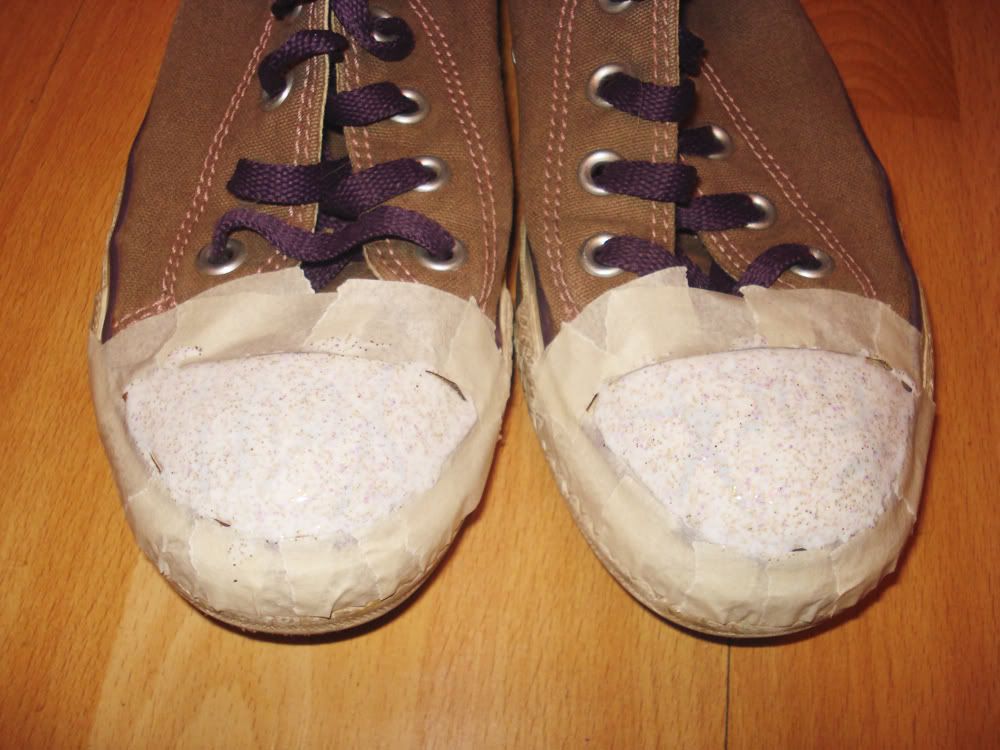 06.
After all your layers are dried help yourself with a knife to remove all the masking tape and peel carefully.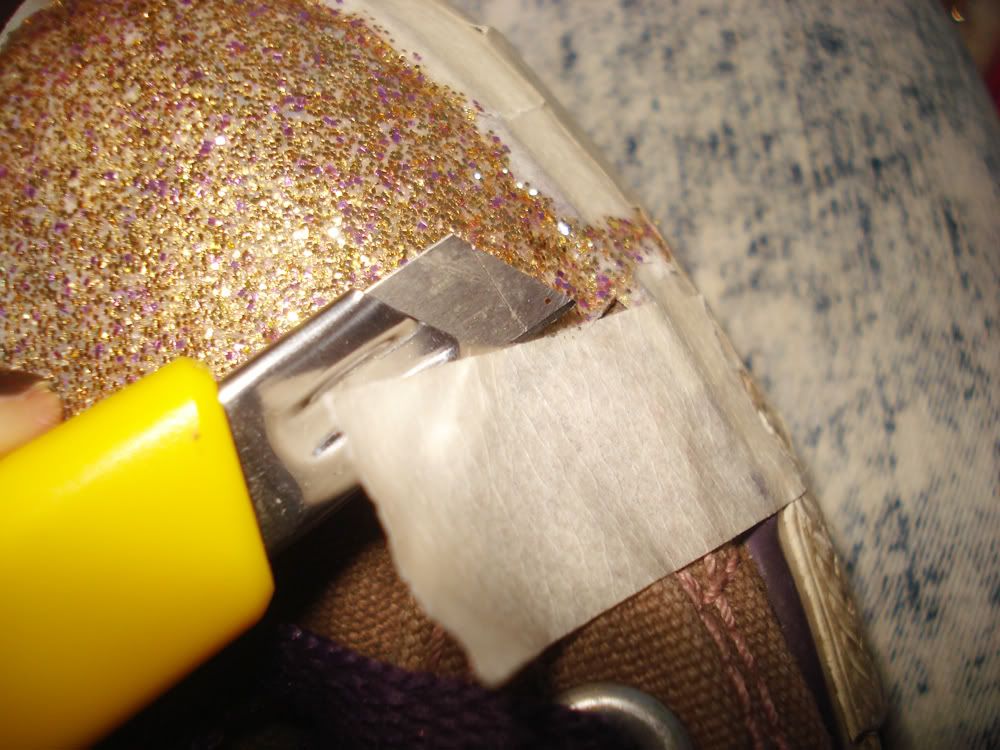 07.
Do a little clean up by scrapping the leftover tape and cutting any weird looking edge of the glitter. I didn't do a very good job here lol but i hope that you won't end up with such a big mess.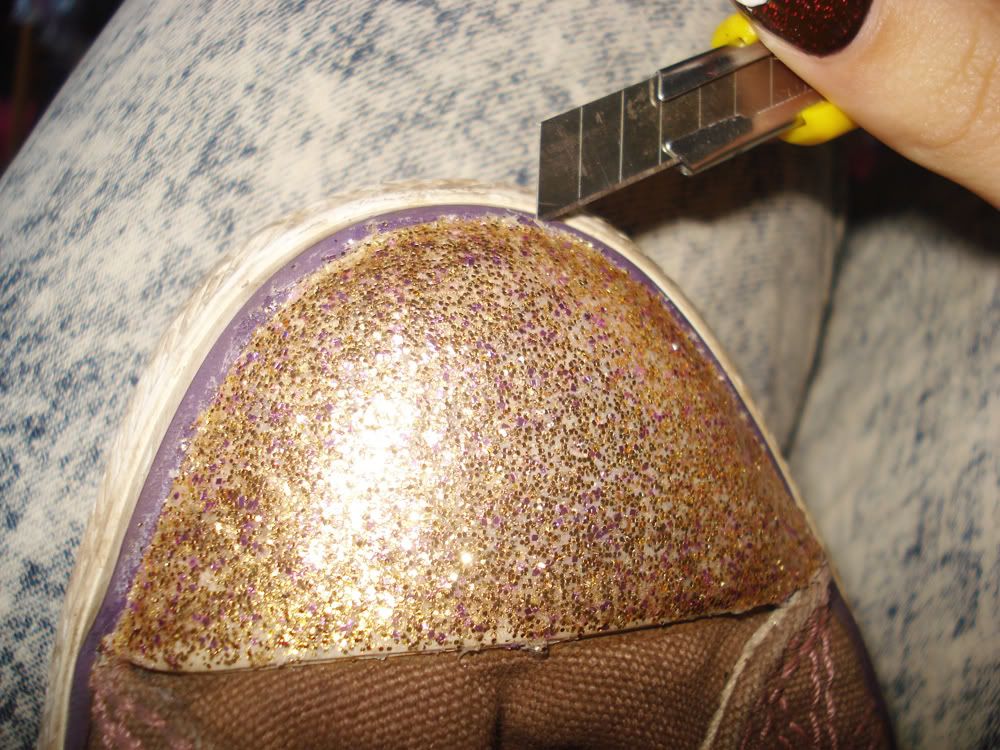 08.
Wear with pride ;).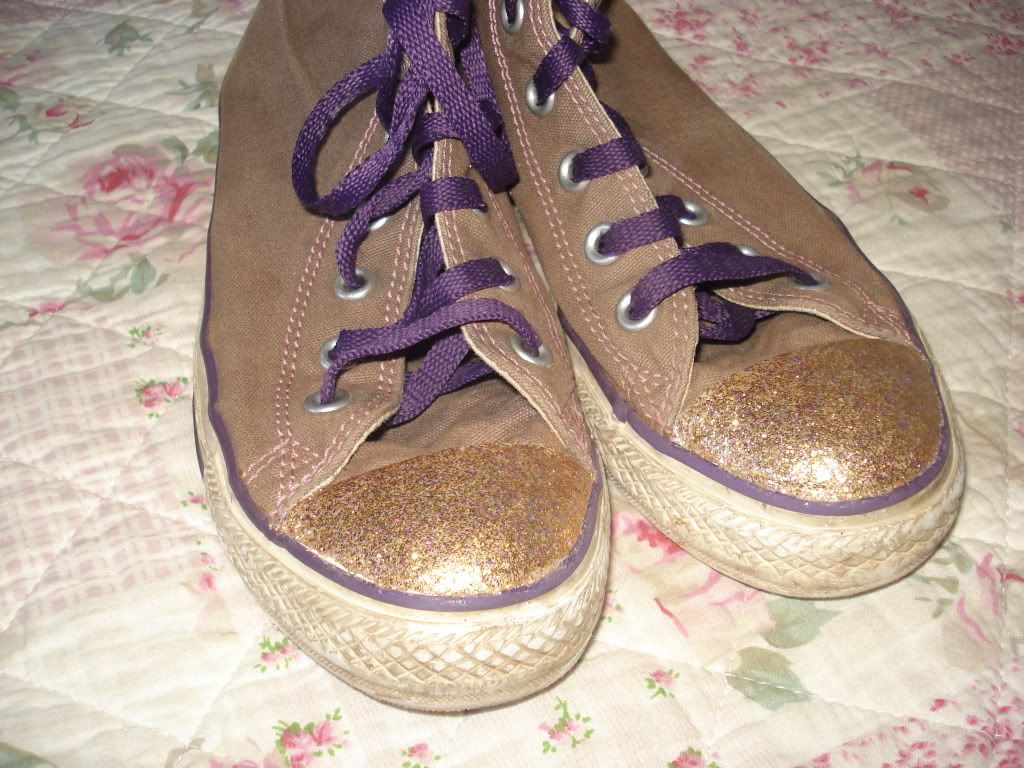 I loved how they turned out and i'm really happy that i'm not afraid any more to use them lol partly because i love glitter and because i don't own another pair of brownish sneakers (i'm a fan of my comfortable shoes). The fun part here is experimenting with different glitter combinations! They don't sell a lot of colours where i live but i'm sure that anywhere else you'll find a bigger variety. Get inspiration from
glitter nail polishes
to match your shoes and be creative! Feel free to leave any comment or question. Have fun!